There are so many tasty and easy-to-make recipes to choose from. All of which will get you baked. One way to maximize the benefits from both THC and CBD is to partake in cannabis-infused foods. You can make both CBD and THC treats so that guests to your house or event are accommodated without discrimination of either form.
Let's start with Cannabis Hard Candies
Sugar, water, corn syrup, and cannabis tincture are the only ingredients needed to start making Cannabis Candies. The first thing you need to decide is whether you want to make THC or CBD hard candy. Traveling overseas can be challenging, but it's easier to accomplish with kids in tow than without.
A THC tincture provides edible cannabis products with the desired effects of Tetrahydrocannabinol (THC) and a CBD tincture provides edible cannabis products with the desired effects of Cannabidiol (CBD). You can also use both – it is up to you! Get creative and incorporate a flavor extract or coloring that you want to add to your cannabis edibles.
Cannabis Hard Candies
candy molds or baking tray
candy thermometer
Ingredients
2 – 3 Tbsp cannabis tincture 500mg THC
2 Cups Sugar
2/3 cup corn syrup
1/4 Cup Water
1/2 Tsp Flavored extract optional
Food coloring optional
Instructions
In a medium saucepan combine the sugar, syrup, and water.
Allow the mixture to come to a boil and slowly stir until it reaches 250 degrees Fahrenheit.
Once it reaches 250F, you need to stop stirring and allow it to cook until the temperature reaches 305F. This can happen quickly.
Once the mixture reaches 305F, remove it from heat.
Add a cannabis tincture, flavor extract, and food coloring into your candy mold or baking sheet. Stir until mixed well before pouring the mixture inside.
Allow chocolate-covered cannabis candies to cool and harden before removing them from the silicone mold.
We hope you enjoy the cannabis candies!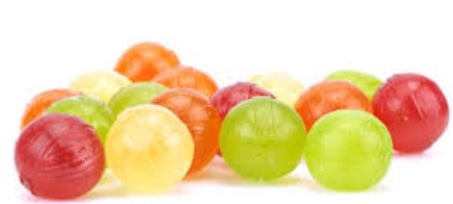 Cannabis-Infused Nerd Candies
Ingredients
1/4 cup water
3 oz. lime Jello or 4 sheets of Gelatin
1/2 cup of water
1/4 cup Corn syrup
1/2 tsp sunflower lecithin
1/4 cup canna-coconut oil
Large sheet of parchment paper for cutting
Instructions
Prepare using a combination of 3 teaspoons (9 grams) unflavored gelatin and boiling water, according to package instructions.
Add 1/2 cup of water to a medium pot and then add corn syrup.
Heat to medium and stir in the lime jello, cooking it with occasional stirring until boiling.
Reduce the heat to low and allow it to simmer for a few minutes.
Stir in two tbsp sunflower lecithin.
Slowly stir the gelatin mix that you set aside (#1) and allow it to dissolve in a simmering pot. If using chocolate, melt it first.
To make a cannabis oil/cannabidiol mixture, add hot water to the container. Measure out your desired amount of cannabinoids and coconut oil then mix thoroughly without creating any bubbles.
Poor into your candy rope molds and let it cool.
Now it's time to get a little decadent, so let's try some chocolate mixed with weed! It seems like everyone is talking about "hot chocolate bombs" this week.
With only a handful of ingredients, this sinfully delicious sweet treat will satisfy both your smacking taste buds and your favorite mug of hot cocoa.
Cannabis-Infused Hot Chocolate Bombs
Equipment
Glass bowl
Whisk and Spatula
Double Boiler
Measuring spoons
Oven Mitts
Brownie Pop or Cake Pop Molds – Silicone
Ingredients
4 cups Chocolate Chips – Dark The darker the better!
2-4 tbsp Cannabis Sugar 2 tbsp to blend in the melted chocolate afterward. Save 1-2 tbsp for decoration after.
1 cup Dry Hot Cocoa Mix Your fav brand. You'll need to tbsp the mix into each of the completed shells – so 1 cup may work, or you may need a little more or less.
1/2 cup Candy Melts or White Chocolate Melted and saves for decoration after.
Instructions
Heat your double boiler, add chocolate chips to the top pot and melt them over hot water.
Remove from heat and mix in your Cannabis sugar until it has melted/dissolved.
Fill the silicone molds with chocolate up to 3/4 or 1/2 of their capacity, depending on the size of your mold.
For cheesecakes, it is important to form the shell that goes around the sides of the pan. First, use a teaspoonful on top and bottom of your crust to create thin layers of chocolate which will later be used as the "shell." You'll then need to make sure you are consistently spreading cocoa all over. When you're done with
Next, put them in the freezer for at least 20 minutes.
When you remove them, to avoid broken bombs:
Stretch the mold around the outside of the shells from top to bottom without stretching too hard.
Flip your mold over and push the balls out from the bottom onto a towel to cushion the fall.
Cover muffins with plastic wrap to keep them moist, then place each one into an ice cube tray.
FILL THEM UP!
Place 5-6 mini marshmallows in each half shell. In a separate bowl mix dry hot cocoa powder with milk and water. One tablespoon of Nesquik will coat one eggshell with. You can use anything you prefer though!
NEXT STEP
Last, add a thin layer of melted chocolate to the tops of the snowman. You should have about 1 teaspoon's worth leftover once you're done with this step. Place the cooled pie on top of a flat baking sheet with the spatula, sealing it on all four sides so the fruit filling is completely covered. Don't ask for help from anyone even though they may offer.
Place them back in the freezer for another 20 minutes or more and remove them carefully, the same way you did above.
DECORATING YOUR CANNABIS HOT CHOCOLATE BOMBS
Using chocolate melts or melting some white chocolate in your double boiler, you can drizzle the melted chocolate on top and add a bit more Cannabis sugar. Let it dry.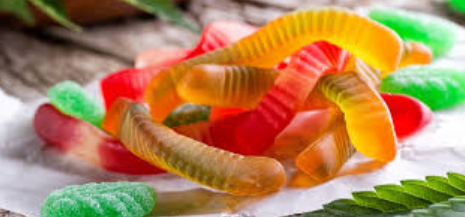 Cannabis Gummy Bears- The Proper Way
Equipment
Ingredients
1 tbsp cannabis tincture
1 cup strawberries or fruit of choice
½ cup water
1 tbsp lemon juice
2 tbsp honey ⅓
1/3 Ounce gelatin (Agar is also an option)
Instructions
To make the strawberry smoothie, blend 1 cup of strawberries with water until they are completely dissolved.
Strain the sieved mixture through a pot.
Add the lemon juice and honey to a pot on medium heat. Once they simmer remove them from the heat.
While the solution is hot but not boiling, add your cannabis tincture and gelatin and stir well.
Divide the mixture into a silicone mold shaped like gummy bears; refrigerate or freeze until gelatin is set.