Weed Milkshake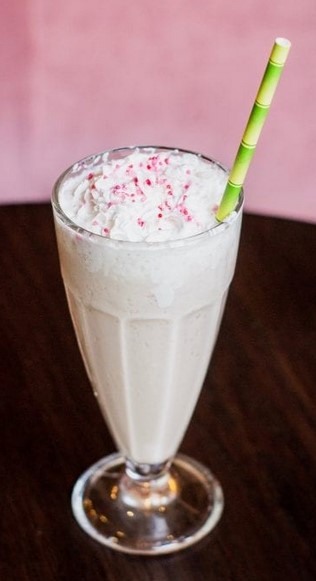 Weed milkshakes taste great, hit the spot, and leave you feeling very medicated afterwards.
The best thing about this recipe is it only takes about 10 minutes to create. All you need to do is blend together the ingredients and then your set! Easy as 123. Also, you can make it fit your taste preference, we made it with oreo cookies but you can use any cookie you desire. This recipe is easily customizable which is why we love it.
The fun thing about this recipe is you can change the dosage depending on how potent you want the milkshake to be. Just add more or less cannabis-infused milk. Play with the ratio until you find your sweet spot!
Ingredients
3 Scoops Vanilla Ice Cream
6 Chocolate Sandwich Cookies *Oreo or whatever cookie you prefer
3/4 Cups Cannabis-Infused Milk *Substitute with regular milk to reduce potency
Instructions
Place the ice cream, milk, and preffered cookies together in a blender. Blend the mixture until it's smooth.
Pour into two glasses and serve immediate.
Bon Appetite
Coffee & Cannabis Shake
Recipes prepared with cannabis are being used more and more often by cooks and chefs that want to try cooking with their favorite plant. That's why we're going to show you how to make a coffee and cannabis shake; a delicious concoction that's perfect for hot summer days.
Before we go over the actual recipe, keep in mind that you can make either a recreational or a medicinal coffee and cannabis shake. This will depend on your preferred use; those that suffer from chronic illness and prefer to consume cannabis medicinally can consume one of these milkshakes without needing to actually smoke it.
You can always use CBD-rich cannabis, which allows you to obtain amazing medicinal properties without giving you any psychoactive effects at all. All you have to do is use CBD strains rather than normal cannabis.
Ingredients
Small glass of cold coffee (20ml)
400g vanilla ice cream (or less, to taste)
1 spoonful of vanilla extract
250ml whole milk
150g crushed ice
2g cured or decarbed cannabis (for making cannabis milk)
Caramel
You can add pretty much anything you want to your milkshake, such as condensed milk or chocolate syrup – even fruit.
Materials needed for your cannabis & coffee shake
Four glasses
One grinder
A large spoon
One ice-cream scooper
A blender
Medium-sized saucepan
A glass jar for the milk
A sieve
Once you have all of the ingredients ready and your materials handy, the first thing you'll need to do is make cannabis milk, which is absolutely necessary in order to make this recipe. You can have a look at our detailed recipe right here.
Cannabis milk ingredients
The ingredients, as well as materials, listed here are also included in the previous list, so you don't need to use them twice.
250ml whole milk
2g cured or decarbed cannabis
Materials needed:
One grinder
Medium saucepan
A glass jar/bottle for the milk
A sieve
Cannabis milk recipe
Before preparing your cannabis milk we highly recommend cleaning it with water for around 5-10 minutes under 120°C. This gets rid of any dirt of chlorophyll left in your weed. This is, of course, optional, but it can improve the final flavor.
Grind up your cannabis.
Place the saucepan at medium heat and pour in the milk.
Add your cannabis.
Keep the milk at 120ºC for 40 minutes.
After 40 minutes, use the sieve to remove the cannabis from your milk.
Let the milk cool at room temperature and then stick it in the fridge.
It's ready to be used once it's cooled,
Hopefully you followed the steps correctly. If you did, you should now have some cannabis milk ready to use and add to your delicious cannabis & coffee milkshake.
Coffee & Cannabis Shake Recipe
This is definitely the easiest part of this delicious summer and cannabis recipe; all you have to do is pour all of the ingredients into your blender and turn it on!
Get all of your ingredients together and put them into the blender.
Add the ice last, put the lid on and get blending.
Once it's all perfectly mixed, fill out for four glasses.
Decorate your drinks using whipped cream or some caramel.
Relax and enjoy your milkshake – moderately!
Recommendations
You should always drink a cannabis shake ice-cold and in company if you can. Always tell your friends what's in the drink before they drink it, and make sure that you're in good company so that the high is good.
Try and be somewhere with good vibes and make sure you have a full stomach. Drink it moderately and make sure you don't have anything important to do after. Depending on your tolerance, metabolism and the quality of the weed, the effect may vary.
Liquid Marijuana Cocktail
This cocktail is a sweet and tropical drink that is colored green. There is nothing to worry about because this beverage is not addicting at all. Although it is called the Liquid Marijuana Cocktail, it does not contain any form of cannabis.
With this cocktail, you can hype-up your 420 themed parties without having to worry about people getting high. People have said that this drink tastes excellent as it has tons of tropical tones and is an effective intoxicant. It is quite simple to make and yet is known to be a crowd favorite. You can mix it up in only two minutes.
Ingredients: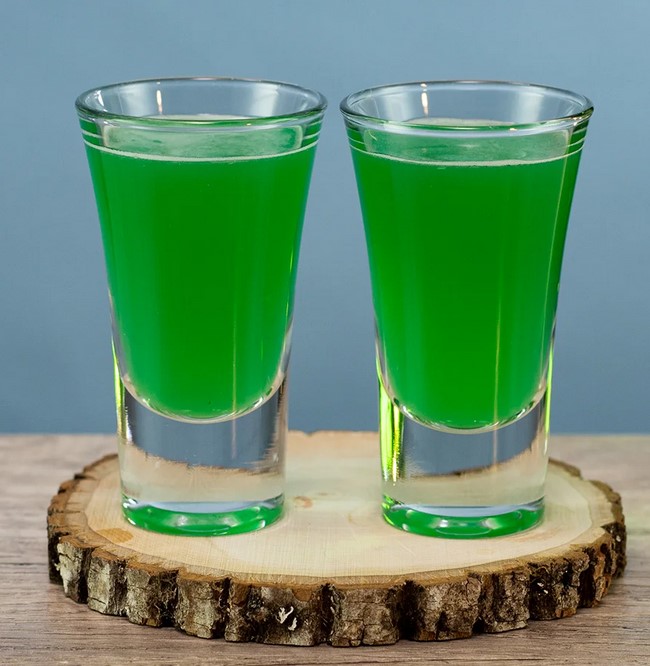 3/4 oz spiced rum
4/4 oz coconut rum
3/4 oz Midori melon liqueur
3/4 oz blue curacao
1 oz sweet and sour mix
1 oz pineapple juice
Garnish:
Pineapple in the shape of a marijuana leaf
Preparation:
Place all ingredients except the pineapple juice into a cocktail shaker.
Add cubes of ice and shake it.
Strain the shaken drink into a glass of your choice.
Add some ice.
Top it off with pineapple juice.
Garnish with a marijuana leaf-shaped pineapple.
Cannabis-Infused Strawberry Juice
This is one of many delicious dank drinks you can whip up; weed-infused strawberry juice. Simple enough to make, sweet enough to enjoy, infused enough to stay refreshingly lit. Strawberries are an iconic juice that is pretty rare to find. It's a less common taste so having it infused with some marijuana makes it that much more magical. Vegan edibles that are in the form of infused juices are going to be a huge industry. Imagine once full legalization happens and we have mg dosages like we do with caffeine now. It will be quite a world that we are just seeing the edge of these days. These techniques will help bridge that gap until marijuana juice for vegans is right down the street at the store!
INGREDIENTS
1 – 3 grams marijuana
Everclear
1 cup cold water
2 cups chopped strawberries
1 teaspoon lemon juice or lime
2 tablespoons sugar
DIRECTIONS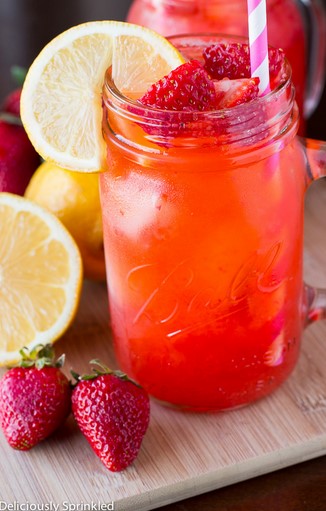 Preheat your oven to 240°F, break your weed down into a small oven-safe bowl and cover it with foil. Place the bowl in the oven to decarboxylate for 20-30 minutes then remove and transfer the baked cannabis to mason jar.
Pour some everclear into the jar until the weed is covered and soaked, seal the jar and shake it like a salt shaker for 1 minute. Fill a crock-pot with water until it's about 1/4 full, set it on low and place the jar in the crock-pot. Allow the everclear weed mix to infuse in the crock-pot for 8 hours, opening the jar every hour to release pressure.
After 8 hours, remove the jar from the crock-pot, line a funnel with cheesecloth and place it over a blender. Pour the weed-infused everclear into the funnel to remove the plant substance, add a cups of ice cold water to the blender, strawberries, lemon juice, sugar, and salt. Blend for a minute until smooth, serve in a glass with a kiwi wedge and enjoy!
Weed Lemonade Origin
Lemonade is one of those iconic summer treats that seem to take the heat right out of the sky. Even in the winter it's a great sweet treat to have on deck. The sour and sweetness is a perfect mixture to mask the earthiness of extracted marijuana tincture. Use weed sugar to sweeten to add even more to the dose!
INGREDIENTS
1-2 grams marijuana
Everclear
2 cups water
1 lemon
1 teaspoon weed sugar (optional)
DIRECTIONS
Preheat your oven to 240°F and put the weed in a small ovenproof bowl. Cover the bowl with foil and place it in the oven for 20-30 minutes.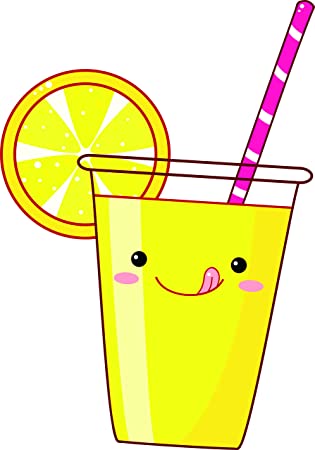 Remove the bowl from the oven and transfer to a jar. Pour some everclear into the jar of decarbed weed until it's covered and soaked and store it in fridge for 24 hours up to 7 days (the longer the better). The longer the mixture soaks, the more it will also extract chlorophyll, the green essence of plant matter, and add a bitter, earthy taste.
Place a saucepan on the stove over medium-low heat, add the everclear weed mixture into the pan and let it simmer but be careful not to boil. This allows the alcohol to evaporate. This also should be carefully monitored to not exceed 350 degrees in order to not damage cannabinoids. (A.K.A. makes your weed weak)
Once the cannabis and everclear is heated through, add in 1 cup of water and let the mixture cook until half the water is evaporated. This allows the tincture to be diluted to further stretch its use and make it possible to measure out. If left to have no water, the mixture would become nearly a solid, resinous material which is very difficult to work with.
Put a funnel into a jar and line the funnel with cheesecloth. Pour the weed mix from the pot into the funnel to strain and discard the plant matter.
Add the second cup of water to the jar, slice the lemon and squeeze out the juice, add sugar, stir, and refrigerate until it's cold. Serve in a glass with ice, grab a bowl of potcorn and pull up a good documentary to enjoy!
Space Mango Lassi
Many people are familiar with the classic Mango Lassi from clubs or the beach bar. The delicious, rather thick yoghurt drink has a strong fruity taste and is a great refreshing summer drink when served chilled. But now there is also a version available that delivers a special "kick" and thanks to the mango, the high is said to be even stronger than normal – that's twice as nice!
Ingredients:
240 mg natural yoghurt
130 ml milk
50 ml cream
1 tsp lemon juice
2-3 g weed
220 g chopped mango
Preparation:
First of all, you will need to make cannabis milk, which will constitute a key ingredient of the Mango Lassi. To do so, bring the milk to a gentle simmer in a pan.
Then add and mix in the finely ground weed. Let this mixture simmer gently on the hob for about 20 minutes.
Finally, pour the milk through a fine sieve in order to filter out any large weed particles. Now, place the cannabis milk in the fridge to cool down.
While the milk cools, peel and dice the mangoes.
Once the cannabis milk has cooled down, place it together with the mango pieces and the natural yoghurt in a blender. Blend well.
The Space Mango Lassi is now ready and should be consumed chilled!
Magic Mai Tai
Literally translated, the term "Mai Tai" means "out of this world" and that is a fitting description for how this drink tastes if you have prepared it properly. Of course, in our recipe we have given it a little extra something, thanks to the inclusion of the finest cannabis syrup.
Ingredients:
3 cl white rum
3 cl brown rum
2 cl lime juice (freshly squeezed)
3 cl orange juice
3 cl pineapple juice
2 cl cannabis syrup
Crushed Ice
Preparation:
It is very easy to prepare this drink:
Add all the ingredients to a cocktail shaker.
Shake to mix well.
Now, strain all the contents into a glass that is half-filled with crushed ice.
You can also add a few sprigs of mint to the Magic Mai Tai as garnish – and it's ready!