Breakfast is considered the most important meal of the day. After a long night, or before an equally arduous day, breakfast anchors our body and helps us prepare. What better way to secure both your mind and body against the day's challenges than with a euphoria-inducing, wholesome favourite cannabis infused waffles and waffle edibles.
Weed waffles are some of the best breakfast edibles out there! These cannabis-infused waffles are simple to make and taste even better! Dive into breakfast with your friends, family, or anyone else who likes a fun morning or night!
Weed Waffles Edible Recipe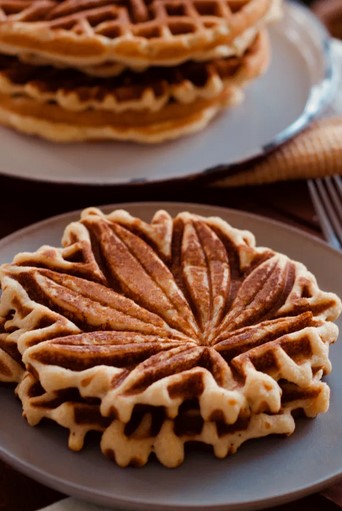 Equipment: waffle maker.
Ingredients
1 & 3/4 cup all purpose flour;
2 tsp baking powder;
1/2 tsp salt;
1 tbsp white sugar;
3 large eggs;
7 tbsp vegetable oil;
1 & 1/2 cups cannabis milk;
1 tbsp cannabis-infused maple syrup (per waffle) (optional).
Instructions:
Preheat your waffle iron before starting to mix the batter.
In a large bowl, whisk together the flour, baking powder, salt and sugar. Make a well in the middle. Break the eggs into the well and beat lightly with a fork. Add the oil and milk and stir until moistened. If you cannot get rid of all the lumps don't worry.
Using a spoon, put the batter into your waffle maker and cook until golden and crispy.
Cannabis Infused Milk
Cannabis-infused milk is one of the easiest ways to make weed edibles. A quick and easy recipe that can be used as an ingredient in loads of other recipes. Although, there is a downside to cannabis milk. The expiration date on milk is a lot shorter than the expiration date on cannabis butter or cannabis coconut oil. But some recipes don't require oil or butter so knowing how to make cannabis milk can be very helpful. In other words, cannabis milk adds another tool to the shed!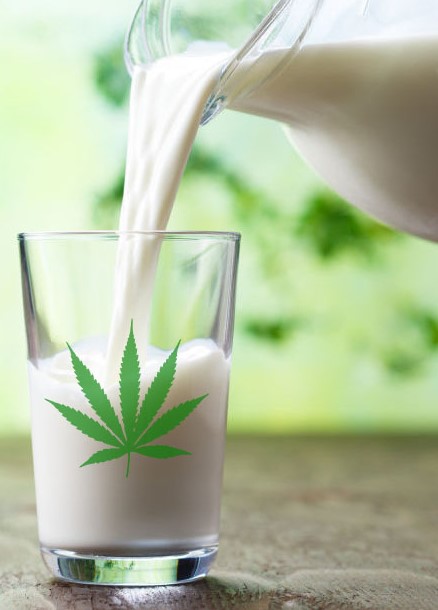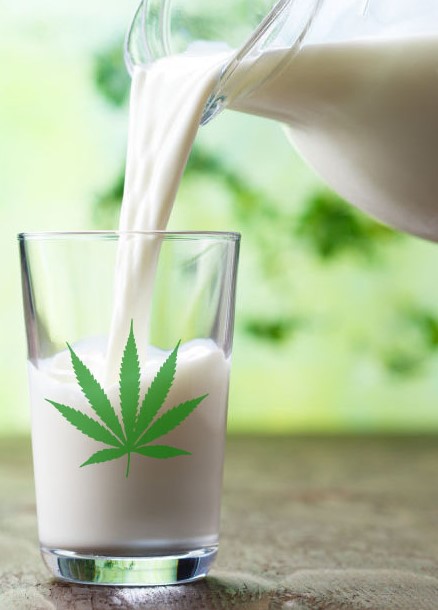 You to need:
Whole milk;
Decarboxylated Cannabis;
Oven;
Stove;
Double Boiler;
Cheesecloth.
Ingredients
2 Cups Cannabis Milk Full Fat Version.
3.5 – 7 Grams Cannabis Bud Fully customizable to fit your preference and tolerance
Instructions
First, decarboxylate your cannabis. This step is found at the bottom of the article. We also have already written a seperate in-depth comprehensive article on decarboxylation if you need further instructions.
With your decarboxylated cannabis, add it into the cheesecloth and tie it up.
In a double boiler, heat up your full-fat milk. Make sure the milk does not come to a boil. Then, add your cannabis into the milk. Leave it on medium heat for approximately 1 and a half hours. Make sure you are stirring every 10 minutes or so.
Once the time has passed, pour the milk through a strainer into a container. This ensures no plant matter gets into your edible.
Notes
You can add more or less cannabis depending on your preference!
Make sure to decarboxlate your cannabis first!
Nutrition
Calories: 298kcal;
Carbohydrates: 23g;
Protein: 15g;
Fat: 16g;
Saturated Fat: 9g;
Cholesterol: 49mg;
Sodium: 210mg;
Potassium: 644mg;
Sugar: 25g;
Vitamin A: 791IU;
Calcium: 551mg;
Dosage guide to cannabis milk
The dosage guide to making cannabis milk tends to be a little tricky. You're going to have a hard time finding the exact potency of the milk that you're making. It's also worth noting that since some recipes are going to require more milk than others, you're going to want to add regular milk into the mix. But, it's up to you.
Cannabis Maple Syrup
The next recipe is perfect for those not looking to infuse their buds directly with the syrup. This method only requires two ingredients: Cannabis Butter and Maple Syrup. This means if you already have cannabis butter made, this recipe will be perfect for you!
This recipe is made to use right away to maintain its freshness. So make sure you make enough for whoever will be eating it!
Equipment:
Oven;
Cooking Pan;
Silicone Spatula.
Ingredients
1/2 Cup Maple Syrup;
2 Tablespoons Cannabis Butter.
Instructions:
Turn the stove on and set it to low heat.
Melt the cannabutter gently over the low heat. Then mix in the 1/2 cup of maple syrup.
Heat gently for 2-3 minutes. Stir/ scrape the bottom of the pan constantly to prevent it from burning.
Complete! Now you're ready to serve it! This is perfect to serve over fresh waffles, french toast, pancakes, or anything else you wish to use it with!
Notes
You can make this recipe with 1 tablespoon of cannabis butter and 1 tablespoon of normal butter to reduce the potency in half. Or you can play around and adjust the ratio of cannabutter : butter and find the sweet spot that fits your preference!
Keep in mind you should use approximately 2 tablespoons of butter in total.
Nutrition
Calories: 61kcal
Weed Butter
Hit the ground running with cannabis-infused waffles. OK, so maybe you might not be running in the physical sense, but your mind will be riding intense waves of euphoria. Let's face it, breakfast waffles taste so good, by adding cannabis they are bound to be a surefire hit. The crucial ingredient in cannabis waffles is cannabutter. For your convenience, we have included a recipe for this too.
Ingredients
1 cup salted butter;
7 grams of ground decarboxylated cannabis buds (a strain of your choice)
Equipment:
Medium-sized saucepan;
Medium-sized bowl;
Cheesecloth;
Spatula.
Instructions:
Using low heat, melt the salted butter in a medium-sized saucepan. Once the butter has melted, add the finely ground, dried buds and stir for an even consistency.
Simmer on low heat for 45 mins. Stir regularly to ensure the butter does not burn.
Place the cheesecloth over the top of a medium-sized bowl. Strain the butter through the cheesecloth, so the liquid collects in the bowl below. Use the back of a spatula to push as much butter through the cloth as possible. You don't want to waste any.
Discard the remaining plant matter, and transfer the cannabutter to the fridge to solidify. You will need to leave it for at least an hour. Afterwards, the butter can be cut into blocks and placed in the freezer, ready for when you need it.
The real beauty of breakfast waffles is they go incredibly well with virtually any topping. Maple syrup, icing sugar, chocolate sauce, fresh fruit, whipped cream—anything goes. There is only one requirement with toppings. No portion control. Add as much or as little as you like. After all, you just prepared the waffles, so you deserve to indulge.
If there is a sauce or complement to a dish you like, try adding it to waffles. Over the years we have seen liquorice allsorts, marmite, even eggs and ketchup added to waffles. Blow your mind and your taste buds with our diverse and tasty cannabis-infused waffles.