A cannabis extract that uses butane as the primary solvent during the extraction process. Butane Hash Oil is most commonly referred by its initials BHO, and encompasses myriad textures and consistencies. Butane Hash Oil extraction can render badder, crumble, sauce, or shatter, depending on starting material, apparatus used, and techniques applied.
What is BHO?
Butane hash oil (BHO) is an extract, which is a type of cannabis concentrate that's produced using solvents. A label that reads "BHO" only tells part of a concentrate's story. Consumers can't judge a concentrate by appearance or aroma alone. 
When it comes to any concentrate, remember that the starting material will dictate the quality of the finished product. Starting material refers to the cannabis used to create the concentrate. A combination of the flower used and purity of the final product is what separates high-quality concentrates from a product that users avoid.
BHO's consistency is primarily dependent on the techniques applied during the extraction and the post-extraction purge stages, but there are some cannabis strains that tend to produce a particular texture. Though methods vary, the goal is largely the same: Deliver the desired characteristics of the cannabis plant sans the tar- and ash-producing matter. This is accomplished through a steady series of separation and purification.
Butane is a highly flammable substance and hash oil production is extremely dangerous if done by inexperienced technicians with improper equipment and ill-equipped facilities.
What is Butane?
Butane is a simple hydrocarbon, part of a family of organic molecules including ethane, methane, and propane. Butane is pumped from natural gas wells and then purified and compressed into a liquid for storage and use. Butane is easy to capture and relatively affordable to produce. Extractors typically only use highly refined, lab-grade butane that is 99.5 percent to 99.9 percent pure. Butane canisters found in stores should never be used as they contain toxic mercaptan, which is used to propel the solvent out of the bottle. Mercaptan is an additive to give a rancid odor to natural gas, which is naturally colorless and odorless and couldn't otherwise be detected if it leaked.
Butane is used primarily for its efficiency and low boiling point. This allows extractors to remove the solvent from the extracts without altering any of the cannabinoids or terpenes that were removed from the plant material, and ensure that no residual butane is left in the finished product.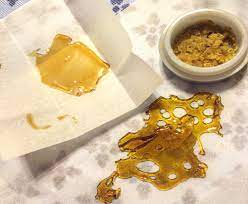 What is a Crude Extract?
Crude refers to unrefined cannabis extract, or the oil produced from the initial extraction, the first pass through. From there, the oil is either winterized for further refinement or decarboxylated and infused into products such as edibles, creams and tinctures.
Winterization
The winterization, or "dewaxing," process happens after the butane is purged from the oil, creating a purer concentrate. Technicians remove the undesirable waxes, fats, lipids, and chlorophyll in three main steps. First, the oil is mixed with ethanol and the mixture is frozen to allow the undesirable compounds to fall out of solution. The solution is then passed through a filter that retains the waste products. Finally, the wax-free oil is distilled to remove the ethanol.
How is butane hash oil (BHO) made?
BHO cannabis extracts are made using butane, a chemical solvent. Professional extractors use what is called a "closed-loop system" that allows the butane to travel through cannabis plant material in contained chambers, preventing the flammable solvent from entering the air. The butane separates marijuana's essential compounds like THC and CBD and forms a potent oil that may be further refined.
Producing BHO at home is incredibly dangerous and not recommended because butane is highly flammable and can cause explosions.
Is butane hash oil safe?
Because BHO is made using chemical solvents, some question whether it is safe to consume. Regulated cannabis markets require all cannabis concentrates to be tested for traces of butane to ensure that every product on legal shelves has been adequately refined for purity and does not exceed the legal limit of residual solvent levels.
The most serious risk associated with BHO is not related to consumption, but rather, production; clandestine home setups that lack proper ventilation and closed-loop systems have been the cause of several explosions, some of which have been lethal.
Another danger associated with BHO is the use of butane torches used to heat dab rig nails. These torches should be used with caution, or alternatively, you may consider investing in torch-free dabbing setups like e-nails (electric nails).
BHO is a potent concentrate that should be approached with caution by cannabis novices. When dabbed, BHO can bring on intense effects that can lead to dizziness, anxiety, or other psychological distress. It's a good idea to only dab when seated and to have a comforting environment to retire to in case the high becomes psychologically challenging.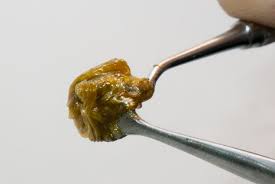 What Are Cannabis Concentrates?
In layman's terms, this means your final product is 90-100% THC, whereas cannabis flower is more like 15-20% THC. This concentration of beneficial compounds allows the user to consume a far smaller volume to achieve the same effects. This article discusses the different extraction techniques used to make cannabis concentrates.
Cannabis concentrates are incredibly diverse, but are popular because they help users harness the full medical potential of the plant. Plus, concentrates are often a bit more conservative, helping smokers save money in the long run.
Types Of Cannabis Concentrates
Many people refer to concentrates by their consistency, i.e. shatter, budder or wax. However, the consistency of a concentrate alone does not indicate which extraction technique was used. The same extraction method can deliver a variety of final-product consistencies, depending on a number of factors.
The method of extraction and the starting material is far more important than the concentrate's final consistency, as there are several variables that manipulate the consistency; some are in control of the extraction artist, while others are not. The reason for this distinction is that extraction practices dictate the healthiness of the concentrate, while the consistency is largely preference-based from a consumer standpoint.
For instance, many people debate shatter vs. budder; but shatter can be converted to budder by simply whipping the concentrate on a hot plate. Furthermore, you can derive a buddery consistency via BHO, PHO, and CO2 extraction. It's the solvent (if any) and starting material that matters. Starting material can range from dry trim to cured buds to fresh frozen whole plants. It's your responsibility as a thoughtful consumer to inquire from your budtender about the starting material and extraction process used in your favorite concentrate.